SEO Tips For Driving Traffic To Your Website
Getting your products or services in front of the right audience can be difficult in today's online marketing climate. How do you ensure leads find and approach your business and not that of a competitor? Answer: SEO! SEO can help redirect prospective customers who are looking for a specific product or service to your website. 
Here are some tips for driving traffic to your website, so your business can begin capitalizing on online revenue streams. 
If you enjoy this article subscribe to our newsletter to be notified when we post SEO tips & suggestions.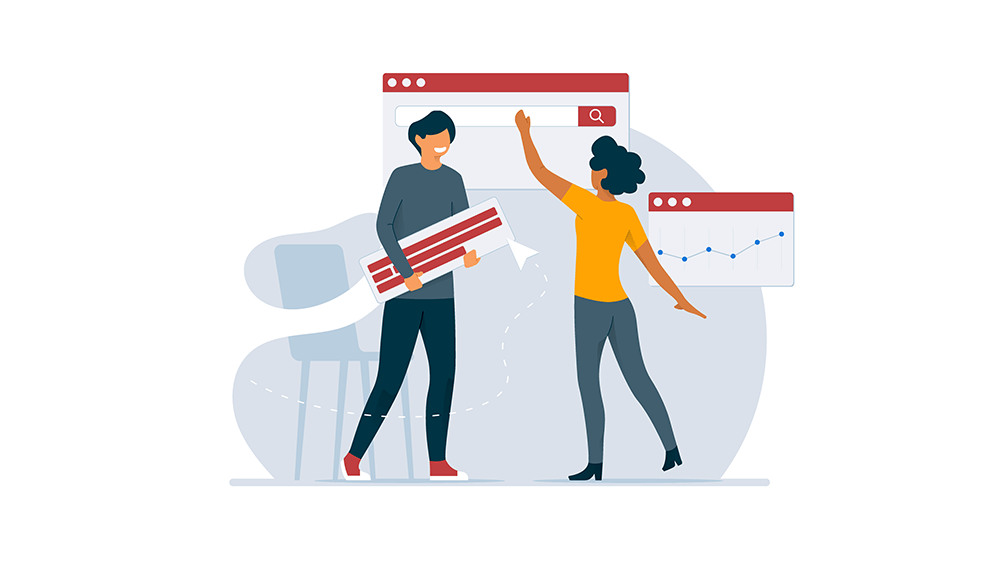 Increase Content Production
Did you know that blogging 4-5 times per week can have a massive positive impact on your website's traffic? By increasing and improving your content, your website will accommodate more keywords and can answer more questions for visitors. When creating new content for your website you should always do so with your business goals in mind so that you can monitor the content's impact and revise your strategy moving forward. 
Websites that have return or repeat visitors signal to search engines like Google that your content is important, which will improve your rankings. According to various studies, after uploading educational content, more than 48% of consumers want to buy from the company they have learned from. Upload content that you think is going to benefit your visitors and answer the questions they ask.
Add Frequently Asked Questions on Heavily Trafficked Pages
Search engines like Google have introduced FAQs that show commonly asked questions related to your search. This section shows snippets of information that Google thinks are relevant to the question. You can take advantage of this FAQ feature, which can increase the click rate on your page.
This is can have a tremendous impact on your website's SEO, as it will not only drive traffic to your website but drive traffic that is coming to your website looking for a specific product or service that you offer. 
Earn Backlinks
If you really want to grow your website's audience, you need to put earning backlinks towards the top of your strategy. They're a crucial part of search engine optimization. You can obtain them from credible web sites. When you post valuable content on your website, credible websites might share your link to their sites.
Backlinks are essential to your SEO strategy because they will boost the authority and trust of your website and brand. If Google finds another website linking to your site, they trust that your content is informative and credible, subsequently improving your ranking. 
The best way to earn black links is by creating valuable content and inserting links relevant to the topic. Google will begin to value your content, and your SEO ranking will increase. Sharing your content with popular websites may increase the likelihood of them using it in future blog posts. It's a good way for you to build quality relationships with companies that have established brand authority. 
Analyze Your Competition
Paying attention to your competition can help you gain a competitive edge when it comes to SEO. Understand that most businesses are working towards improving their rankings and some even have dedicated teams with the sole focus of climbing the ranks of Google. You need to check who is ranking and plan accordingly. 
There are plenty of free tools that can be utilized when comparing yourself to your competition. You can analyze their keywords, most visited pages, number of backlinks, and more. 
Conclusion
Developing a comprehensive approach to your website's SEO strategy will take time, patience, and dedication. Driving traffic to your website is an important piece to the puzzle. By utilizing the aforementioned tips you'll have a good starting point when developing a plan to drive the right traffic and audiences to your website so that your business can stop being buried by search engines and start getting noticed. 
If you're confused by SEO or just simply don't know where to start, we can help. Click here to request a free quote for our SEO services, or simply fill out the form below and a member of our team will be in touch ASAP. 
Want to get started with SEO but don't know where to start? We can help! We offer affordable SEO packages for businesses of all sizes. Learn more about what's included by clicking the button below.