Your Slow Website Is Killing Your SEO Ranking
It takes effort ensuring your website is attractive to visitors, contains quality content, and functions properly across all browsers. It can often be time-consuming and even frustrating at times. But is all the work and effort you put into your website worth it if you're not ranking high on search engines? 
Website speed is one of the most important ranking factors to consider when implementing search engine optimization (SEO). Users expect websites to load in a matter of seconds and anything longer than that will increase your website's bounce rate and negatively affect your ranking. The following article identifies issues as it relates to your website's speed and contains tips to improve it moving forward.
If you enjoy this article subscribe to our newsletter to be notified when we post SEO tips & suggestions.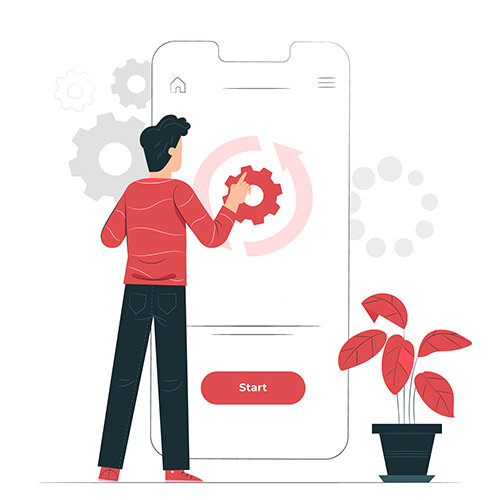 Site Speed Affects Ranking
In 2018 Google rolled out its "Speed Update" which confirmed that page speed will be a major ranking factor in mobile search. This essentially means that websites with faster loading speeds will be prioritized over others with slower loading pages. You may have similar quality content to your competitors, and comparable website traffic, but if your site speed is slower, you'll most likely rank lower than said competitors.
Loading Times Affect Crawling
Having a slow-loading website not only affects your website visitors, but it also affects search engines who routinely crawl your site. Slow-loading websites are usually neglected and ignored by web crawlers and bots while fast loading sites attract more attention which leads to better indexing of your site's pages.
Higher Conversion Rates
The faster your website the longer visitors stay. It's a basic concept that has a tremendous effect on your site. The longer someone remains on your site, the more likely they are to interact with other pages, click on CTA's, make purchases, and most importantly learn about who you are and what you do. This helps create brand loyalty and keeps potential leads or customers coming back for more. 
Better User Experience
User experience is the number one factor that drives website interaction. You can have the most beautiful user interface but all time and effort you put into achieving that look will be for nothing if visitors leave before your pages load. If you want to retain visitors and inform them of your services, you need to prioritize your loading website's loading speeds.
Conclusion
Optimizing your website, adding backlinks, and creating a beautiful user-interface could all become useless if your website takes too long to load. There are several great tools available that will analyze your website, and make useful recommendations for improving its loading speed. Google PageSpeed Insights, WebPageTest.org, and Lighthouse are analytical tools, that will provide a comprehensive overview of speed issues on your platform. To get started on improving your site speed, use the recommendations to improve overall performance. 
For additional free online tools to utilize when optimizing your website, check out 5 Free Tools to Incorporate in Your SEO Strategy.
Want to get started with SEO but don't know where to start? We can help! We offer affordable SEO packages for businesses of all sizes. Learn more about what's included by clicking the button below.