SEO Guide For Beginners: 5 Useful Tips To Get You Started
As an SEO beginner, it can feel like you have a tremendous amount to learn, especially when Google's algorithm uses more than 200 ranking factors to rank content. Although optimizing your website may seem like a daunting task there are several simple actions you can take to help you build a strong foundation for your digital marketing strategy in 2020. 
Here is a useful guide that will help you get started so you can start to climb the search engine ladders. 
If you enjoy this article subscribe to our newsletter to be notified when we post SEO tips & suggestions.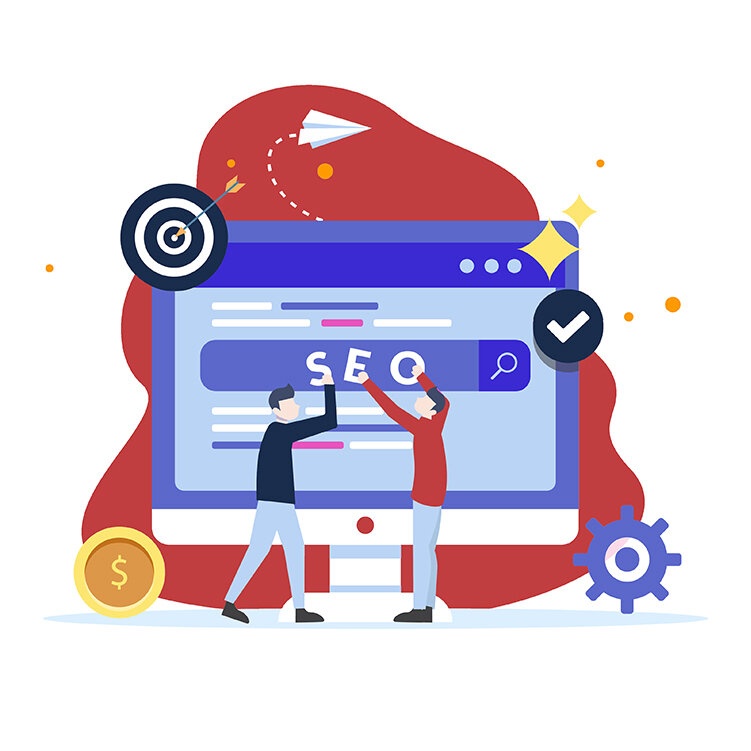 1. Create (or claim) Your Google My Business Listing
Google my Business is a free, user-friendly tool that allows you to manage your online presence, and help potential customers find you on Google. It allows you to create, modify, or edit an existing listing, without having to do any backend coding or modifications to your website. 
Benefits of Google My Business Listing
Your website will rank better when it comes to local SEO. When an individual searches for products or services near them, Google will return local businesses first.

You have complete control over your business information and services you offer. 

Manage, showcase, and reply to customer reviews that are displayed to individuals searching for businesses like yours. 
2. Learn About Your Visitors
Understanding your website visitors can be the difference between sinking online or having tremendous success. Thankfully, there are tons of free online tools that make capturing your audiences' interests and behaviors super simple, and utilizing Google Analytics is a great starting point. 
Sign up and utilize Google Analytics. It's a user platform that allows you to track your visitor's behaviors, demographics, interests, and more in real-time. 

Monitor your Google Ads and how your website visitors interact with them all from your analytics dashboard. 

Track which pages visitors interact with most, and improve the content on the pages that are performing poorly. 
3. Optimize Your Content
The content on your website should be structured in a way that makes it easy to digest for visitors and search engines. This, in turn, will increase the quantity and quality of your website's traffic. Here are some suggestions to keep in mind when optimizing your content. 
4. Make Adjustments for Web Crawlers
Making some tweaks to your site can make it easier for web crawlers to search and index your content. This, in turn, allows search engines to display your website's content in their searches, and boost traffic to your site. When making adjustments to your website, keep these suggestions in mind. 
5. Focus on Building and Improving Your Backlinks
Building backlinks is a bit more challenging than our previous tips, but it is crucial to your website's SEO.  A backlink is a link that's created when one website links to another, or when someone else's website links to yours. They help your website establish authority, and Google and other search engines crawl your pages and content and index your website. When developing a backlink strategy, use these suggestions to maximize your efforts. 
Develop quality and shareable content. Provide those individuals who are interested in your products or services the ability to share your content with friends and family. 

Backlink from your own website. It's a fast way to share with visitors the products, services, or sources you use when running your business online. 

Network online. Create meaningful professional relationships with other businesses or brands online, and increase the likelihood of them sharing your content with their networks or website visitors. 
If this list seems overwhelming or daunting don't be discouraged! SEO is a journey and can take time, practice, and effort perfecting the art. Start small. Focus on a specific service or niche and develop the skills to build an in-depth SEO strategy that will drive more traffic to your website and boost your business's revenue.
If you're confused by SEO or just simply don't know where to start, we can help. Click here to request a free quote for our SEO services, or simply fill out the form below and a member of our team will be in touch ASAP. 
Want to get started with SEO but don't know where to start? We can help! We offer affordable SEO packages for businesses of all sizes. Learn more about what's included by clicking the button below.