10 SEO Tips That You Absolutely Must Know
Search engine optimization is the key to growing your website and driving proper traffic towards it. If you're still struggling with SEO and want to learn more about it, you've come to the right place. There are many SEO techniques available, and it can get a bit overwhelming to choose the right strategy at the right time.
If you're aiming to improve your SEO results and ranking, the 10 SEO tips mentioned below will help you achieve the desired results. Many people are afraid of the penalties that Google holds, but if you follow these useful SEO tips, you won't have to worry.
If you enjoy this article subscribe to our newsletter to be notified when we post SEO tips & suggestions.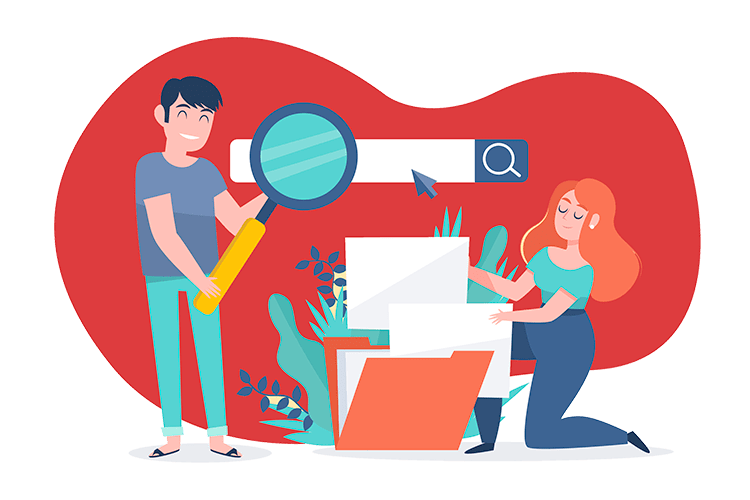 1. Create Unique Meta Descriptions
Creating unique and creative Meta descriptions is one of the key tips for improving your SEO. The Meta description is the first thing that people see when they search for something online. This tiny piece of description makes your content unique from other similar results.
Make sure not to use the Meta description of another page; this could get you into trouble. Hence, you could use word press to get rid of any plagiarism. Your Meta description is what drives people towards clicking on your content; make it as creative and compelling as possible.
2. Link Your Content to Other Relevant Websites
Many people are afraid to link other sources on their website, thinking their traffic might get directed to other sites. However, that's not the case. Linking your content to other relevant websites is one of the best ways that will lead you towards growth. It makes your website more accessible to others and valuable if you include outbound links to high-quality, relevant, and high-value content of trustworthy sites.
3. Structure SEO-friendly URLs
Make sure to optimize your URL so that it's easy for both users and search engines to understand and read. It is essential to use at least 2-4 words in your URL and lesser figures; don't repeat the same keyword multiple times. Avoid using superfluous words, conjunctions, or prepositions.
When it comes to length, shorter URLs gain higher rankings than lengthy URLs; aim for 50-60 characters. This makes your URL accessible and usable for people to search for it in the search engine.
4. Avoid Creating a Slow-Loading Site
Speed is one of the main things you have to work on when creating a website. If you're eager to find out something on the internet from a credible site, the last thing you would want is to wait for 5 minutes for the site to load.
Users take no time to switch to another website if the site they are navigating on takes more than a few seconds. A site's speed also helps its ranking on Google. If your website is taking too long to load, remove a few things that you feel are slowing down the speed. According to a research study by eConsultancy 40% of people are most likely to abandon a website that takes more than 3 seconds to load.
5. Get Linked on Other Sites
Another way to increase traffic towards your website is by getting backlinks, referring back to your site. For this, you have to create high-quality content that compels the users to visit your site and might tell others about it by sharing your link on their social media accounts.
In the age of blogging, this tip is very important to use and is quite effective. The more informative and unique your content is, the more chances your website has to start getting backlinks.
6. Use Keywords for Your Images
If you use a lot of images for your website, make sure to use appropriate keywords for that. This is very important for growth and improved SEO as Google has a whole section dedicated to search results for images. Users often use keywords to search for a specific image.
7. Adjust Your Content Towards Users More and Search Engines Less
With so many modifications in SEO, people are focusing more on how their content will suit search engines, which makes it less attractive for users to read. This battle for rankings makes you forget who you're writing for in the first place. Once you start writing for your user, search engines will automatically reward your website, and this way, you generate more traffic.
8. Use Web Analytics
It is necessary to use web analytics when you create your website as this helps to measure, collect, analyze, and report your web data. It helps you understand and optimize your web usage, providing information about the number of visitors on your site.
It also tells the number of views on different pages of your site. The most common and reliable analytics you can use include Google Search Console, and Google Analytics to track your progress, and if you need any improvement.
10. Use Social Media
If you want to improve your search engine rankings, it is a must to use proper social media platforms. You have to create unique content that people will find worth sharing on their social media accounts.
You can also ask people to share your content by adding a share button on your website. Businesses and companies are flourishing through social media, and so can your website if you use it effectively.
Takeaway
With the help of these useful SEO tips, you can effectively create some useful content and achieve better rankings on search engines. Make sure to keep updating and optimizing your website by using these key SEO tips.
If this list seems overwhelming or daunting don't be discouraged! SEO is a journey and can take time, practice, and effort perfecting the art. Start small. Focus on a specific service or niche and develop the skills to build an in-depth SEO strategy that will drive more traffic to your website and boost your business's revenue.
If you're confused by SEO or just simply don't know where to start, we can help. Click here to request a free quote for our SEO services, or simply fill out the form below and a member of our team will be in touch ASAP. 
Want to get started with SEO but don't know where to start? We can help! We offer affordable SEO packages for businesses of all sizes. Learn more about what's included by clicking the button below.